2014.08.09 Saturday
昨年からの、円安・観光ビザの要件緩和により、
また大阪周辺では、関西国際空港への格安航空会社の乗り入れ,
USJにハリーツポッターのアトラクションが新設されたことで、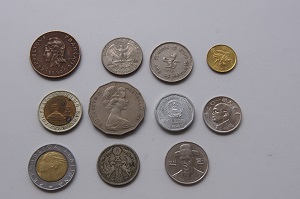 外国人観光客が大幅に増加している模様。
信貴山でも外国人観光客が増えています。
そのせいか、お賽銭も様々な外貨があります。
画像にあります様に、台湾・中国・韓国はもちろん、
アメリカ・イタリア・オーストラリア・フランス・ロシアと
様々な国の通貨がお供えされています。
信貴山最寄りのJR王寺駅から
電車で大阪まで35分、奈良まで15分、京都まで45分と比較的便利なところにあります。
しかも自然に恵まれた国定公園に位置しています。是非お越し下さい。
Foreign tourists have been increasing around Osaka from last year.
The factors of the increase are a weak of the yen and relaxing necessary conditions of tourist visa to Japan.
What made it even more in Osaka is that
the low cost carriers have been linked to Kansai-international-airport,
the Wizarding World of Harry Potter is opened at Universal Studios Japan in Osaka.
Many people from abroad visit in the surrounding Osaka area from last year,
even in Shigisan too.
Shigisan Gyokuzoin is a traditional japanese style hotel for tourists and pilgrims at temple.
We have a lot of vists to Shigisan Gyokuzoin temple,
that is sacred to the oldest Bisyamonten(Vaiśravaņa) in Japan.
Many worshipper make a menetary offering at Shigisan.
Coming from the increse,
there is a great variety of coins as the picture,
lira, franc,dollar,australia dollar,ruble,won,yuan etc.
It takes about 35min to JR-Osaka,15min to JR-Nara,45min to JR-Kyoto from JR-Oji-station,
that is the nearest station from Shigisan.
Gyokuzoin is conveniently located for sightseeing.
People can enjoy the natural environment in Shigisan.
We would like you to visit Shigisan Gyokuzoin Temple.
Shigisan Gyokuzoin
Address: 2280 Shigisan Heguri-cho Ikoma-gun Nara Japan
(postal code number:636 0923)
Phone: 0745 72 2881
Fax :0745 73 7233